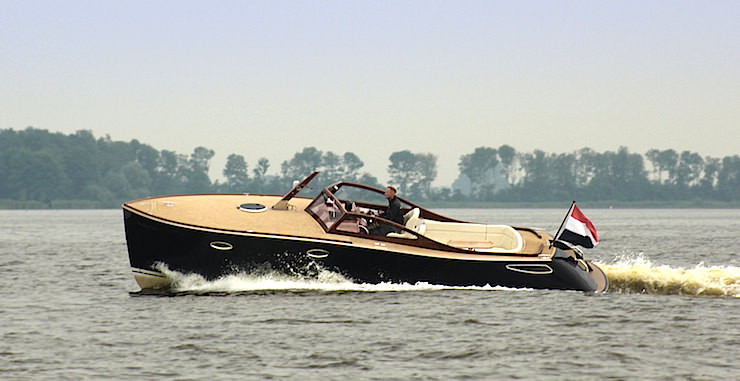 The R32 is the latest creation from the Dutch company Rapsody Yachts, it follows in the similar design vein as their previous models with a fantastic, early 20th century looks coupled to modern, 21st century technology, engines and hull-design.
As you may have guessed, the R32 is 32 feet long. It has a Volvo Penta 6-cylinder diesel that produces 330hp and can pushing the R32 up to a top speed of 35 knots, it has a 2 + 2 berth capacity downstairs with a head, shower and other basic amenities required for a weekend on the Mediterranean – or Lake Geneva.
The hull is designed using modern hydro-dynamic engineering, meaning it's very stable at all speeds and planes remarkably well. The upper deck areas are all traditional mahogany and the R32 makes extensive use of stainless steel and brass throughout to maintain the sense of old-world build quality.